ABOUT US
Superlux over 60 Years of ingenuity, a 100% NZ owned company!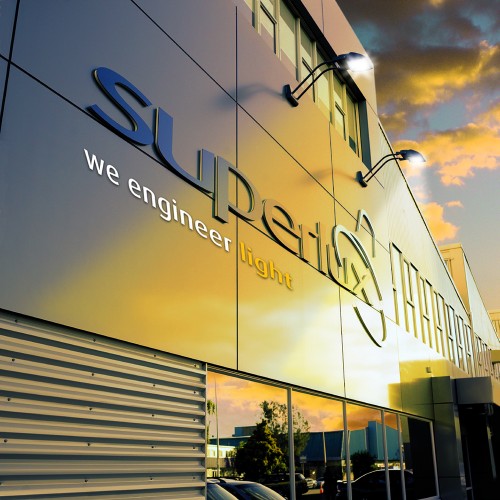 How it all started - Company History
Emil Heimgartner a trained production engineer emigrated from Switzerland to New Zealand in 1950. He arrived at a time in New Zealands history when production engineering was in its infancy.
Established as Gartner Engineering Ltd, Emil provided manufacturing services from a property in Princess St, Onehunga.
An increasing design aware public saw rapid industrial growth in the late 1960's. Gartner products stood out for their reliable quality and highly competitive pricing, all as a result of the Swiss' principles of attention to design, detail and productivity.
Demand for Gartner products meant the Onehunga facility was outgrown by the late 1960's and land was secured in nearby Mangere Bridge. The current premises started to emerge in 1972. Sons Mark and John Heimgartner had training as manufacturing technologists since 1970. It was not long before new technologies were imported to produce precise automotive
parts, electrical products, hydraulic equipment and architectural builders' hardware including the well known Arrow brand hydraulic door closers.
With well over 60 years in the New Zealand manufacturing industry you can be assured the passion for design and manufacturing continues in all Superlux products of which are innovated and designed here in New Zealand and manufactured locally and overseas. This passion has been passed onto a new generation; Jennifer Heimgartner now part of the design and management team.
Important to the success of Superlux has been the strong work ethic of dedicated staff, many who have remained with the company for close to 30 years. We thank our staff and long standing customers for their continued support.
John Heimgartner
Jennifer Heimgartner
Number 8 wire outside of the box thinking
Having actively manufactured product for over 60 years, when Superlux adds a new lighting fixture to its extensive family of products they are scrutinised to excating standards. They are designed to spec, many completely from scratch which is all done here locally in NZ.
Made for New Zealand
We don't just buy product off the shelf and sell it onto our customers. We are excited to produce products which are innovative and designed better, with added benefits of easier installation and better performance within the NZ environment. We are dedicated to NZ ingenuity and feedback from our customers allows us to provide products which solve issues, reduce costs and enable better margins for kiwi electricians and competitive prices for the end user. Superlux are always looking to better our product offer to our customers and are actively involved in researching and engaging the worlds greater lighting community which continually feeds back into our product development efforts.
Rigorous In House Testing
Our In-House testing facilities allow us to be assured that our products are ready for release into the NZ market place. Light output, heat testing and stress testing are some of the many test carried out. Products are not only tested before initial release, we continually test and improve them as they develop within the market place too.
Support New Zealand
We encourage you to support the New Zealand electrical industry and New Zealand owned and operated manufacturing in the face of world wide commodity supply. Support ensures the ongoing innovation by New Zealanders for New Zealanders, supporting our local economy and people, allowing us to provide products made better for you.